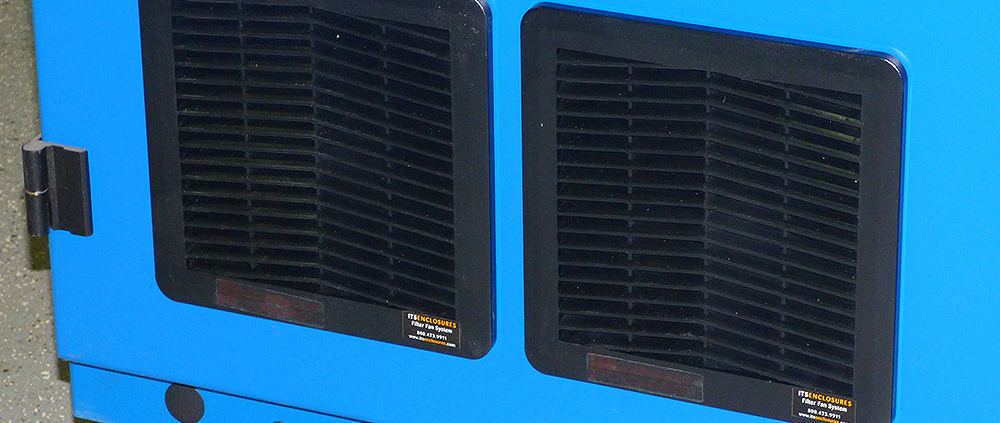 When deploying computer, rack, monitor, or printer enclosures in a factory or industrial setting, thermal management (air conditioners, filtered fan systems, heat exchangers, etc.) should be considered to exponentially prolong the life of the chosen electronics.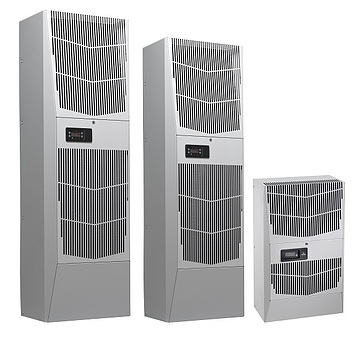 Once thermal management is installed on (or in) the enclosure, it is important to check and maintain the system often. Regular maintenance will prevent costly breakdowns and downtime. It is necessary on even the most reliable computer enclosure system. Neglecting to maintain proper care will cause systems to be inoperable at their intended capacity and may lead to faulty parts that require costly replacement. In some instances, manufacturers will completely deny warranty claims, if it is discovered that the thermal management systems were neglected.
Depending on environmental conditions, planned maintenance will do wonders to extend the lifetime of enclosure equipment. Simply put, it reduces the probability of failure to electronics and increases a machine's overall reliability. Developing a structured thermal management maintenance plan will increase operational dependability and longevity.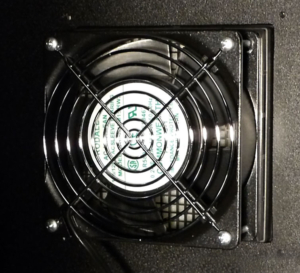 Routine Maintenance Includes:
Check filter(s), clean or replace filters as needed
Re-adjust thermostat(s) depending on fluctuating ambient temperatures
Check essential functions on all the cooling device's controls
Recommended cleaning practices per the manufacturer
Create a maintenance plan that all users/operators will follow
Consistent maintenance ensures that a fan, heat exchanger, or air conditioner is running at the optimum efficiency, thus lowering energy costs and benefiting the planet. Thermal management maintenance will result in overall longer run times, even under the most extreme temperatures and environmental conditions. Be sure to establish a plan of action, from the beginning, when deploying a computer, rack, monitor, or printer enclosure in a manufacturing environment.
HAVE QUESTIONS?  LET US KNOW HOW WE CAN BEST ASSIST YOU! CONTACT AN 'ITSENCLOSURES EXPERT' AT 1-800-423-9911 -or- SEND US AN EMAIL:  INFO@ITSENCLOSURES.COM
https://itsenclosures.com/wp-content/uploads/2019/07/IR72192438-12-NEMA-12-Rack-Enclosure-filtered-fan-system.jpg
697
1000
Matt
https://itsenclosures.com/wp-content/uploads/2019/11/ITSENCLOSURES-CELEBRATING-35-YEARS-OF-EXCELLENCE-e1611954113367.png
Matt
2020-11-06 08:53:19
2020-11-06 10:26:03
The Importance of Thermal Management Maintenance