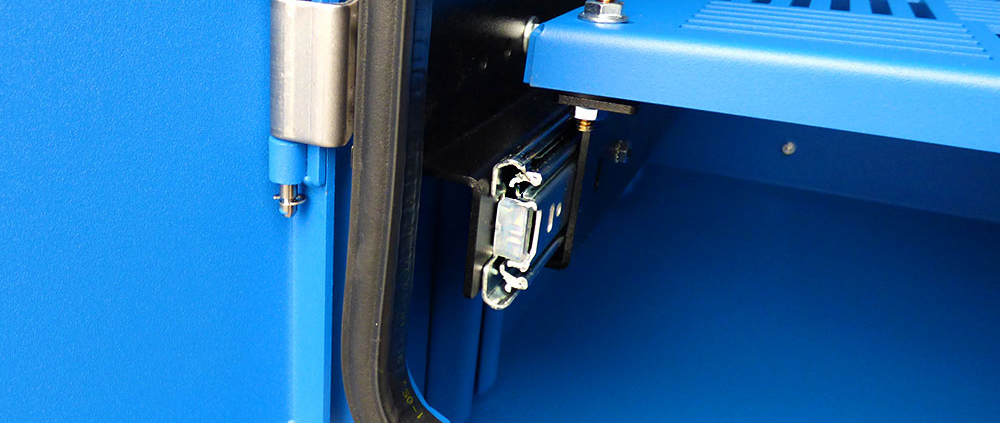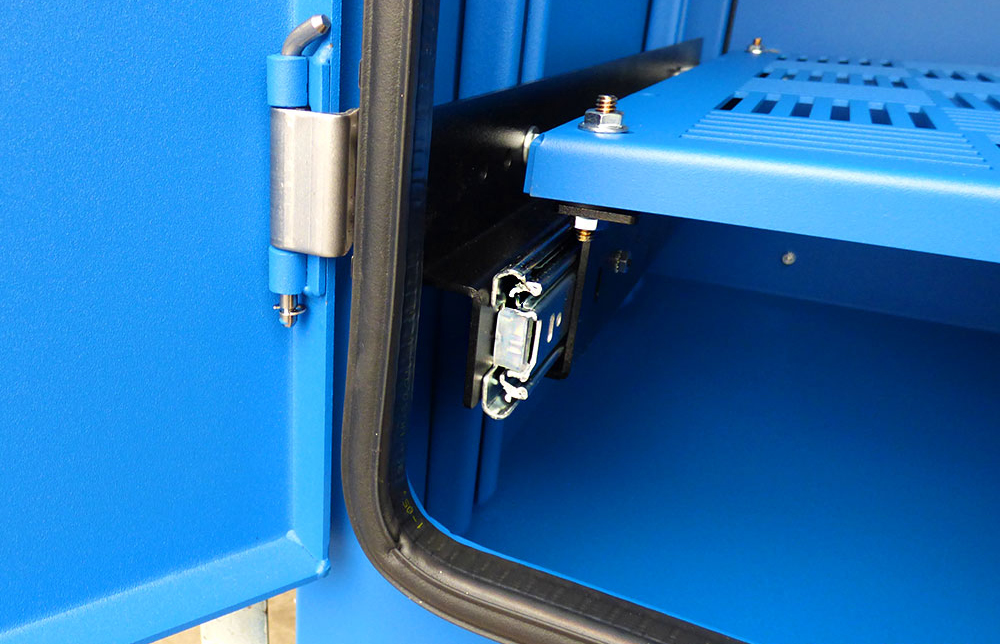 Gasket is utilized on computer enclosures to provide a leak-tight seal between the enclosure body and its doors. Strong, heavy-duty enclosure gasket is critical to the protection of sensitive electronics housed inside of the enclosure. Gasket is primarily used to prevent the external (often harsh) environment from entering an industrial enclosure. Some of the most harmful elements can be dust, dirt, lint, grease, and water.
To ensure the proper performance, it is important to select an enclosure with gasket material that is designed and rated for the installation environment (inside or outside). According to Peter Taraborelli, in his blog, Best Rubber Gasket Materials for Weather Resistance, "The location of a gasket is of utmost importance, especially if it is going to be exposed to the elements. For this reason, it's imperative to choose top quality weather resistant materials to enhance the longevity and performance of outdoor gaskets. There are several important factors to think about in regard to weather resistance including sunlight, temperature, ozone, and inclement weather conditions (rain, hail, sleet, snow, etc.)."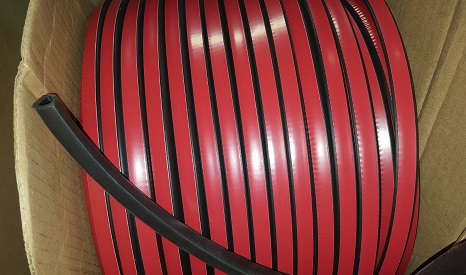 The three main types of gasket applied to computer enclosures are strip (most widely used gasket), foam in place, and die cut. Manufacturers can select the material width and thickness for each gasket application, as well as adhesive type, for a simple direct application to an enclosure. Enclosure gasket can be made of a variety of materials which offer varying temperature ranges, chemical resistance, and other important characteristics.

3 Types of Enclosure Gasket:

Polyurethane:
Temperature Range of -40° to 158°F (-40° to 70°C)
Easy to create irregular shaped gaskets

Neoprene:
Most common material used for gasket
Temperature Range of -67° to 250°F (-55° to 120°C)
Waterproof; Offers resistance against chemical, abrasion, and tears

Silicone:
Temperature Range of -40° to 450°F (-40° to 232°C)
Resistance to UV and other weather related elements
High Temperature Resistance
Regular enclosure gasket maintenance will ensure optimal performance! Even gasket that is properly specified for the application should be examined for damage, such as tearing or gouging. In some cases, it may be more beneficial to replace the entire door vs. just the gasket. This will ensure that UL and NEMA ratings are still maintained. Gaskets perform a critical job in keeping particulate matter outside of the enclosure. David Greenfield, in his article 'Enclosures: Critical Specification Factors' sums up the importance of gaskets, "The gasket is the most critical component for maintaining the enclosure seal, and it must be maintained to ensure proper protection."

HAVE QUESTIONS?  LET US KNOW HOW WE CAN BEST ASSIST YOU! CONTACT AN 'ITSENCLOSURES EXPERT' AT 1-800-423-9911 -or- SEND US AN EMAIL:  INFO@ITSENCLOSURES.COM
https://itsenclosures.com/wp-content/uploads/2019/07/PB282626-04-NEMA-4-Printer-Enclosure-Printer-Cabinet-IceStation-ITSENCLOSURES-gasket.jpg
644
1000
Matt
https://itsenclosures.com/wp-content/uploads/2019/11/ITSENCLOSURES-CELEBRATING-35-YEARS-OF-EXCELLENCE-e1611954113367.png
Matt
2022-07-11 11:57:37
2022-07-11 16:34:02
Types of Computer Enclosure Gasket