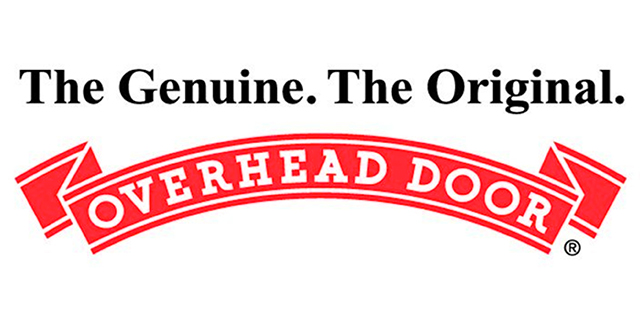 COMPANY SYNOPSIS:
According to the company's website, "The Overhead Door™ Brand is one of the most recognized and respected brands in the garage door industry. C.G. Johnson, invented the upward-lifting garage door in 1921 and the electric garage door opener in 1926." Overhead Door has been installing garage doors for almost 100 years and has over 450 authorized dealers across the United States.
HOW DID THEY FIND ITSENCLOSURES:
After performing an extensive online search for free-standing all-in-one pc/printer enclosures, Overhead Door, in Lewistown, PA, found ITSENCLOSURES and reached out for NEMA 12 enclosure options and ballpark pricing on a few different stand-up units. During this time, they were also looking at other enclosure companies to compare quality and price.
PROJECT:
Overhead Door was interested in installing PCs and network printers in all of the company's departments across the plant. Due to the amount of dirt, dust, and oil floating around, they desired to protect the overall set-up of each workstation. Overhead Door would be installing 24″ displays, small form computers and barcode printers measuring 15″H x 10.5″W x 19″D. The printer labels exited out of the front of the printer. In general, the goal was to fit everything into one enclosure that could be moved in the future, if necessary.
CHALLENGES:
The Overhead Door facility in Lewistown, PA required heavy-duty industrial computer enclosures to protect against dust, dirt, and oil. Overhead Door desired a solution which included a NEMA 12 rating, enough space to house a wide screen monitor, keyboard, computer and barcode printer. Overhead Door's main challenge was finding a quality product, at a competitive price, which would endure for many years within a manufacturing environment.
SOLUTION:
After review of the situation, ITSENCLOSURES recommended the IceStation Titan freestanding computer enclosure, which is built out of 14-gauge steel. The NEMA 12 TITAN accommodates a 24″ monitor with space behind the monitor for a computer, has an integrated keyboard drawer with a sloped work surface and space underneath the keyboard drawer for a Zebra barcode printer. ITSENCLOSURES suggested the addition of sliding shelf brackets to make it easier/quicker to change out the labels/media on the printer and a hinged printer door (installed on the bottom front door) with a clasp to make it easier to retrieve labels. A filtered fan system was also added to the IceStation TITAN for proper airflow and to keep particulate matter out of the cabinet. Overhead Door also ordered a 10-foot power cord and a 6-outlet surge protector for each cabinet.
SUMMARY OF PROJECT:
Overhead Door deployed 25 IceStation Titan (15 Blue & 10 Black) enclosures. ITSENCLOSURES ramped up production to meet Overhead Door's schedule and delivered the enclosures on-time for the desired installation week. Alex Demastrie, Overhead Door Maintenance Engineer, was happy with the TITAN enclosures and with the push to have the cabinets delivered in a timely manner, "We were all very impressed with the enclosures. They arrived without a single scratch or ding and have been instrumental in keeping our equipment safe. Thanks again for working with us to meet our schedule." Overhead Door is pleased with the performance of the IceStation TITANS and an additional location has requested a quote to outfit their facility.
HAVE QUESTIONS?
Let us know how we can best assist you! Contact an 'ITSENCLOSURES expert' at 1-800-423-9911 -OR- send us an email: info@itsenclosures.com
https://itsenclosures.com/wp-content/uploads/2019/05/overhead-door-case-study-itsenclosures.jpg
320
640
Sydney Patton
https://itsenclosures.com/wp-content/uploads/2019/11/ITSENCLOSURES-CELEBRATING-35-YEARS-OF-EXCELLENCE-e1611954113367.png
Sydney Patton
2019-05-08 13:47:31
2020-03-19 10:38:46
Overhead Door