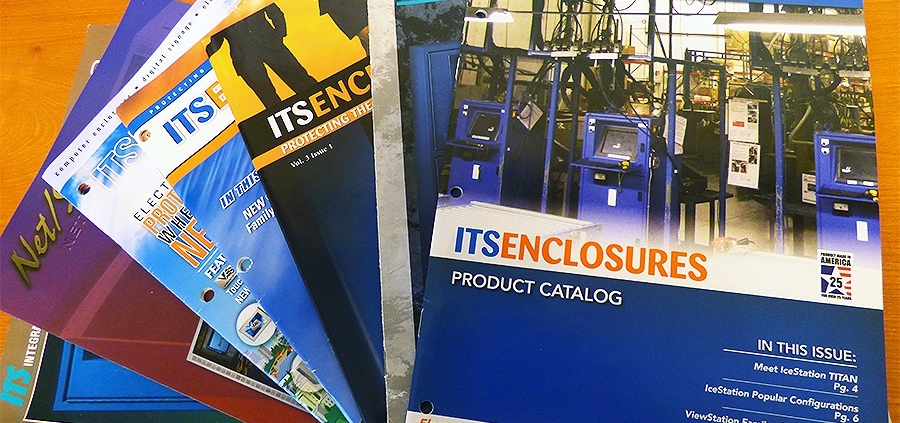 Mt. Pleasant, Pa (May 29, 2015) — ITSENCLOSURES is proud to announce its 30th year in business. When ITSENCLOSURES first started in 1985, the median home price was about $72,000, 'The Cosby Show' was #1 in the Nielsen ratings, and movie theaters were packed with crowds wanting to go 'Back to the Future' with Michael J. Fox, Christopher Lloyd, and Lea Thompson. ITSENCLOSURES has come a long way from those early days, but they have never given up on their one true goal, "To safely enclose electronic devices in any environment, protecting them from harsh surroundings, making them more powerful tools, extending their useful life, and above all else, protecting the customer's processes from costly and unnecessary downtime."
"Each and every day, everyone at ITSENCLOSURES strives to deliver the most innovative and highest quality products to our strong base of customers," said JT Spangler, CEO and President of ITSENCLOSURES. "At ITSENCLOSURES, we strive to make our customer service the best asset that we can offer. Our products speak for themselves and our employees consistently work to keep every customer happy with their enclosure purchase, whether big or small. Obviously, we want every customer to be repeat customers."
For over 30 years, ITSENCLOSURES has been expertly creating and constructing the toughest and strongest electronic enclosures on the market. The large line of NEMA rated PC enclosures are ideal for any setting where dust, dirt, grease, liquids or corrosives are present. ITSENCLOSURES's advanced products, such as IceStation, NetStation, and ViewStation have become synonymous with the utmost excellence in the enclosure industry.
In the past six months, ITSENCLOSURES has added exciting new products to their already successful line, including the stainless steel IceStation TITAN – NEMA 4X and ViewStation's Fan Cooled Outdoor Digital Menu Boards for the Quick Service Restaurant Industry, which boasts a 66% energy consumption reduction, compared to compressor based solutions.
"At ITSENCLOSURES, we feel that digital menu boards are the future of not only our company, but the future of quick service restaurant drive-thrus across the country and around the world," Mr. Spangler explained. "They are vibrant, eye-catching, and can increase efficiency both in customer ordering and in thermal management. Plus, a quick service restaurant's sales can increase by 8% at the drive-thru, when utilizing digital menu boards. We are thrilled to offer these proven and heavily tested products."
ITSENCLOSURES plans on adding fresh and ground-breaking products to the marketplace this year and for countless years to come. Through many years of experience, the staff knows that the company must continue to be state-of-the-art to be ahead of the curve.
"Inventiveness will always be our #1 goal for the future and our pledge is to always provide the finest, fastest and most flexible service available," Mr. Spangler exclaimed. "We know that our products are the best and we will constantly work to get that central message out to the masses."
---
About ITSENCLOSURES:
Located 36 miles southeast of Pittsburgh in Mt. Pleasant, Pennsylvania, ITSENCLOSURES has been designing and building the toughest computer enclosures you can find. Their NEMA rated PC enclosures are ideal for any and all environments where dust, dirt and exposure to liquids or corrosives are present.
Their line of computer enclosures, printer enclosures, server enclosures, network enclosures and electronic enclosures protect your investment and allow you to maximize the life of your electronics. ITSENCLOSURES' products are always 'Made in the USA' and allow companies to safely use any computer or monitor in the harshest operating environments. The company has been helping companies protect their technology investments and realize the maximum life cycle of their equipment since its founding in 1985.
For more information on ITSENCLOSURES and their wide array of innovative products, please email ITSENCLOSURES directly (info@itsenclosures.com) or call 1-800-423-9911 to speak to a salesperson.
https://itsenclosures.com/wp-content/uploads/2021/01/itsenclosures_catalogs.jpg
502
900
Matt
https://itsenclosures.com/wp-content/uploads/2019/11/ITSENCLOSURES-CELEBRATING-35-YEARS-OF-EXCELLENCE-e1611954113367.png
Matt
2021-01-25 13:57:55
2021-01-25 14:00:20
ITSENCLOSURES Celebrates 30 Years of Enclosure Protection