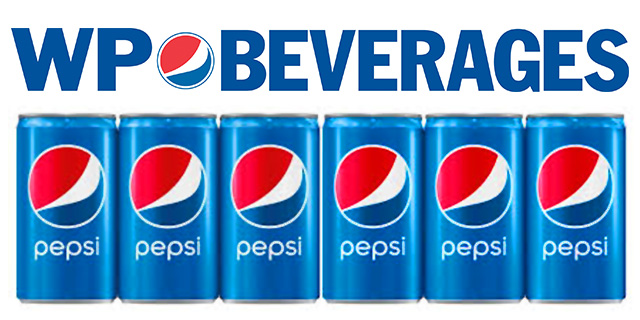 Wis-Pak was in need of NEMA 4X monitor enclosures for a PC monitor, which is used for the collection of vital data.
COMPANY SYNOPSIS:
Wis-Pak of Norfolk is a leading manufacturer of soft drinks, non-carbonated beverages, and purified water, currently producing over 95 different flavors. The 211,000 square foot facility houses four filling lines that produce 21 hours per day (16 million cases annually). Wis-Pak of Norfolk currently employs over 105 employees, including: forklift drivers, maintenance technicians, syrup batchers, machine operators, laboratory technicians, and sanitation specialists. Wis-Pak is a cooperative owned by independent Pepsi-Cola franchisees with its corporate offices located in Watertown, Wisconsin. Wis-Pak has production facilities and warehouses located throughout the Central United States.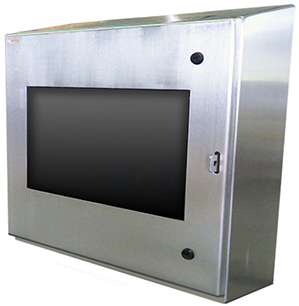 HOW DID WIS-PAK FIND ITSENCLOSURES:
Wis-Pak of Norfolk performed a Google search for stainless steel, NEMA 4X pc & monitor enclosures and found IceStation Interface Operator Enclosures on the ITSENCLOSURES website. A Wis-Pak safety coordinator reached out via a quote submission form for pricing on three units with accessories.
PROJECT:
The project called for NEMA 4X enclosures for a pc & monitor, which is used for the collection of downtime data and recording data on PC sticks. Due to the damp setting and routine washdown, the electronics require waterproof housing in a heavy-duty enclosure.
CHALLENGES:
Wis-Pak of Norfolk's main challenge is protection from a wet area not conducive for electronics. Also, the company fills cans and bottles with various beverages and water, so to maintain a clean environment and for overall sanitation, the factory utilizes chemicals for routine washdowns.
SOLUTION:
Because the facility necessitates harsh washdowns, Wis-Pak elected to deploy three 304 stainless steel, NEMA 4X enclosures (IO28-4X). The flat panel monitor enclosures can house 22-inch monitors (19.25″ x 12.25″ viewing window) and offer NEMA 4X protection from hose directed fluids, corrosive materials, dust and dirt. On the production line, the enclosures are mounted to the wall with stainless steel keyboard trays and include an internally mounted 100 cfm circulating fan.
SUMMARY OF PROJECT:
The 1028-4X monitor enclosures are the perfect addition to Wis-Pak of Norfolk's operation by keeping the vital monitors and computers protected and free from water, chemicals and dirt.
HAVE QUESTIONS?
Let us know how we can best assist you! Contact an 'ITSENCLOSURES expert' at 1-800-423-9911 -OR- send us an email: info@itsenclosures.com
https://itsenclosures.com/wp-content/uploads/2019/05/wispak-beverages-itsenclosures-case-study-icestation.jpg
320
640
Sydney Patton
https://itsenclosures.com/wp-content/uploads/2019/11/ITSENCLOSURES-CELEBRATING-35-YEARS-OF-EXCELLENCE-e1611954113367.png
Sydney Patton
2019-05-08 13:20:00
2020-04-02 12:32:52
Wis-Pak of Norfolk - Monitor Enclosures