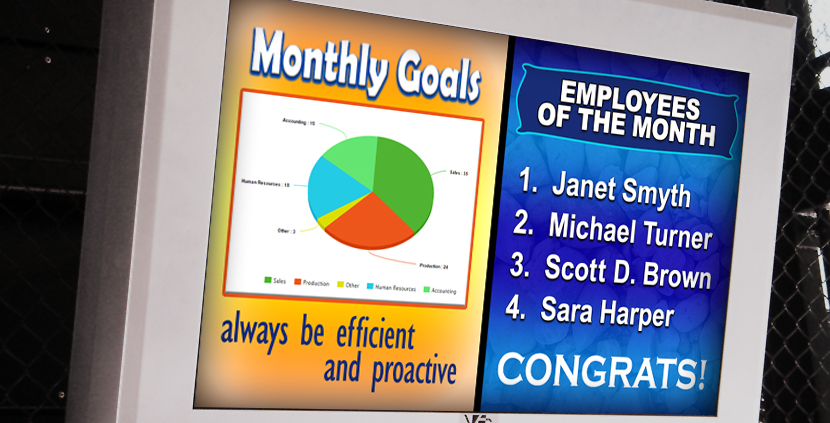 Can digital signage or LCD enclosures be utilized in factories and industrial settings?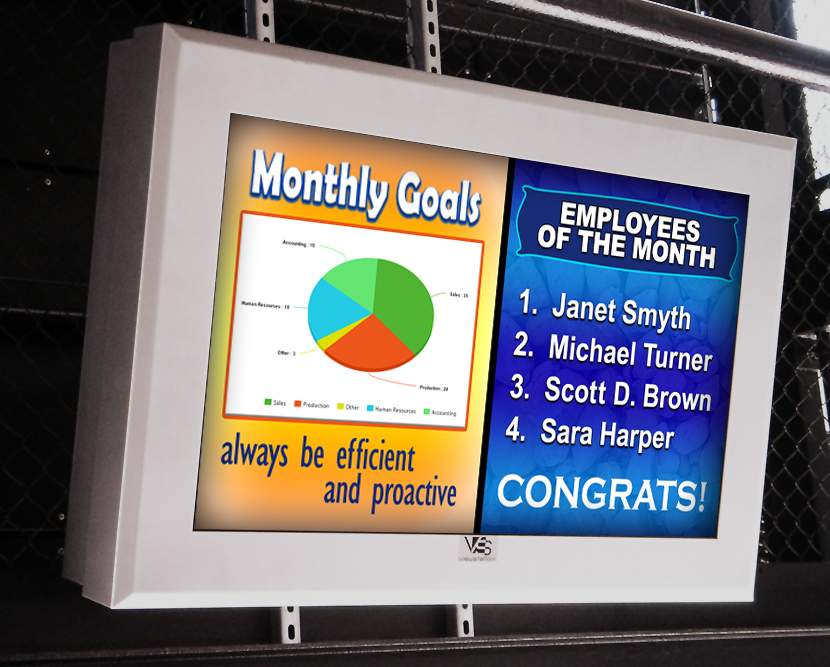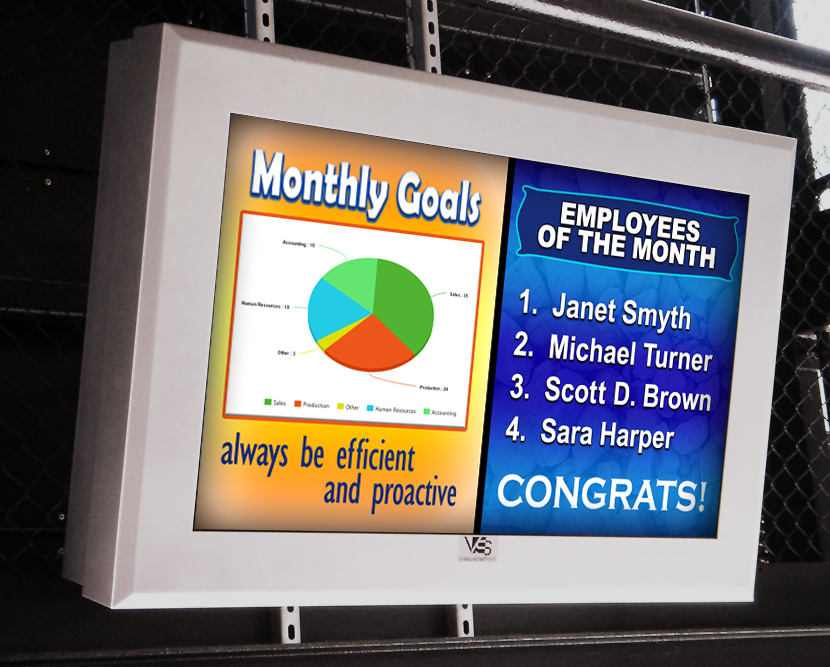 More and more manufacturers are using LCD enclosures on dirty, dusty plant floors. With digital signage, management can communicate vital information efficiently to employees with a few clicks of a button.
Deploying an LCD in a warehouse or factory environment involves extensive planning. The same dangers that harm a computer or printer system will also exist for an LCD. Dust, humidity, liquids and temperature fluctuations can wreak havoc on a standard display. Manufacturers recognize the need for an enclosure to house a large commercial monitor, and enclosures are available in various shapes and sizes.
LCD Enclosure for Manufacturing Environments
1. Safety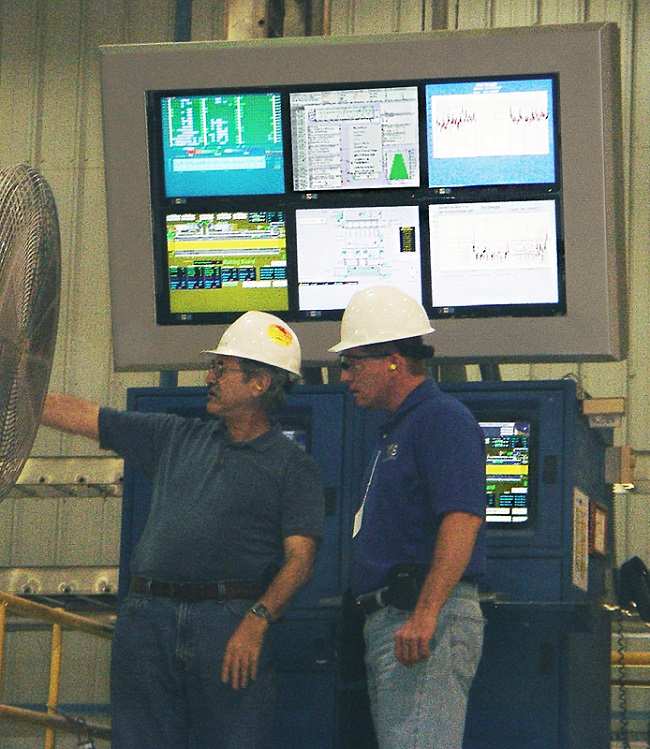 Workplace safety is a top priority at any company, especially in manufacturing. Many companies are turning to digital signage as a fast and effective way to reach their employees. Digital signage is an easily managed tool to improve safety procedures. Michelle Hopkins, in the article, "10 Simple Steps to Improve Workplace Safety," expresses the importance of signs, "… Signs are a cheap and effective way to quickly communicate important information. They're usually simple and rely on pictures to detail hazards and proper procedures. These tools are good reminders and warnings for even the most experienced worker." Digital signage can replace the old-fashioned bulletin board 'signs' in the lunchroom or on poles in the factory, saving paper and time. Human resources can now focus on more important issues!
2. Critical Processes
Digital signage can help manufacturers display critical production line information. The notion of "set it and forget it" programming is especially beneficial to plant managers. Utilizing digital signage on a manufacturing floor can help reduce response time for production quality issues. In the blog, '9 Scenarios of Common Assembly Line Issues,' Dan McKiernan emphasizes the importance of having real time information for workers and managers, "Whether you need ongoing information, periodic status updates or data to observe a recent line change, it is imperative to have a tool to continually monitor and analyze your assembly line. [Digital signage] provides you with real-time, continuous and standardized task level data to provide analysis for every station in your assembly process. With a good understanding of your assembly line, you can easily identify problems and make accurate decisions to meet the changing demands of your assembly line."
3. Performance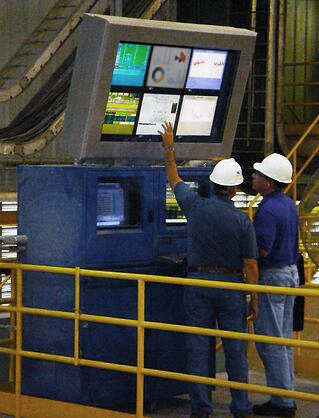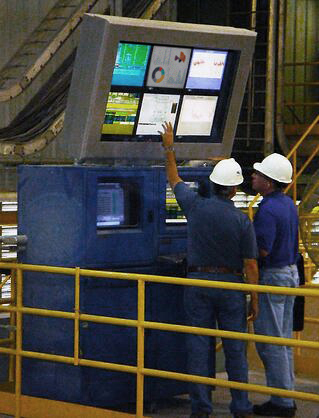 To keep employees motivated and attitudes positive, digital signage can also be utilized to display workplace goals and performance statistics. Keeping employees informed of key metrics, quality control or inventory levels can help drive enthusiasm. A simple daily 'to-do list' or real-time statistics on a digital screen will do wonders. According to the article, 'Why Leaders Need To Embrace Employee Motivation' motivation is key, "Employees whose managers involve them in goal setting are 3.6 times more likely than other employees to be engaged… [Furthermore], Gallup estimates the cost of poor management and lost productivity from employees in the U.S. who are not engaged or actively disengaged to be between $960 billion and $1.2 trillion per year."
Now more than ever, visual communication is a powerful tool to engage, educate and even inspire employees. Loud machinery and large open spaces with high ceilings can make real-time company communication (via a loudspeaker) a real challenge on the plant floor. Regardless if your goal is to improve performance, increase safety or empower your workforce, be sure to choose the right LCD enclosure that will keep your message running 24/7.
HAVE QUESTIONS?  LET US KNOW HOW WE CAN BEST ASSIST YOU! CONTACT AN 'ITSENCLOSURES EXPERT' AT 1-800-423-9911 -or- EMAIL: INFO@ITSENCLOSURES.COM
https://itsenclosures.com/wp-content/uploads/2020/01/LCD-ENCLOSURES-MANUFACTURING-COMPANIES-FACTORIES-EMPLOYEES.jpg
667
830
Matt
https://itsenclosures.com/wp-content/uploads/2019/11/ITSENCLOSURES-CELEBRATING-35-YEARS-OF-EXCELLENCE-e1611954113367.png
Matt
2020-01-23 11:57:18
2020-04-01 14:17:02
How LCD Enclosures Can Enhance a Manufacturing Environment