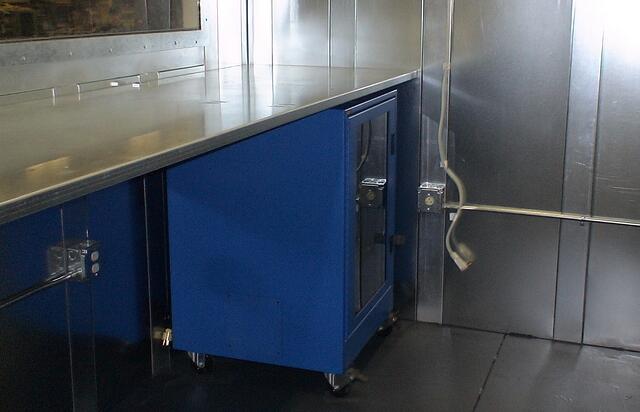 COMPANY SYNOPSIS:
Engineered Software Products (ESP) began operation over 29 years ago as a traditional control systems integrator providing PLC, HMI, and plant floor information management solutions. Ten years ago, ESP expanded its capabilities and added engineered power solutions to its provisions, referred to as a turnkey electrical package, providing:
Portable Prefabricated Electrical Building (eHouse)
Electrical Equipment – Power Distribution and Motor Control
Automation System – PLC, HMI, Data Management
Electrical Engineering Services – Electrical Design and Automation Programming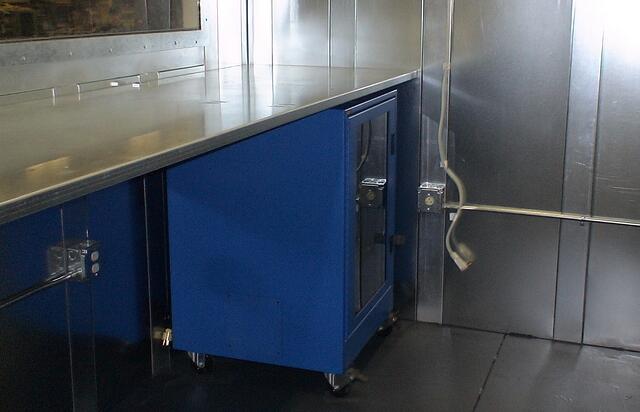 ESP's directive, as a technology partner, has been to develop automation strategies, for client's plants, which are current with today's ever-changing technology. The primary goal for each plant is to provide an expandable open architecture control system, which is cost effective and consistent with corporate standards. To achieve this goal, ESP has been instrumental in assisting its clients in establishing key standards, as they relate to the PLC/HMI automation and power distribution/motor control systems.
Diversity has always been its greatest strengths. Throughout the years, ESP has provided control systems to a variety of industries, including Aggregates, Cement, Chemical, Food & Beverage, Pulp & Paper, Traffic Control, Wastewater, and Wood Pellets. A broad industry experience has allowed ESP to develop a large knowledge base for process control, network system design, database management, and custom software development.
HOW DID ESP FIND ITSENCLOSURES:
Engineered Software Products (ESP) scoured the Internet in search of rugged, industrial, computer and printer enclosures and discovered ITSENCLOSURES. After researching and reviewing the ITS website, ESP located the IceStation product line, which was exactly what they were looking for in an enclosure product.
PROJECT:
ESP provides turnkey electrical buildings and elevated control towers. They required an enclosure to fit under a countertop in control rooms. An enclosure was needed to protect a PC and printer equipment and be deployed by Greenfield plants mostly in the aggregate, mining and cement industries.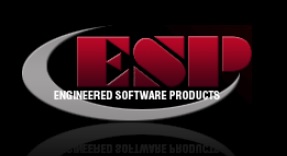 CHALLENGES:
ESP desired a solution which could protect against extremely dusty, dirty environments, and provide security and stability against vibrations from plant equipment.
SOLUTION:
ESP chose the NEMA 12 IceStation IS362626 enclosure, which includes 2 adjustable, vented shelves, lockable front and rear doors, industrial-grade swivel castors, and a tool-free rear split panel. These benefits were the ultimate reason why ESP decided to utilize the IS362626-12. According to Jeff Patenaude, Principal at Engineered Software Products Inc., the IS36-12 is a good fit, because it is "dustproof, has rubber bushings on its shelves to protect against vibration, has a convenient gland plate for easy cable entry, and [industrial] castors for ease of use."
SUMMARY OF PROJECT:
ESP continues to deploy many of the IS362626-12 enclosures at various plants and locations across the United States. Jeff Patenaude is very pleased with the staff at ITSENCLOSURES and with the heavy-duty products, "ITSENCLOSURES has been a reliable supplier that delivers a quality product on time, every time."
ADDITIONAL PRODUCT INFORMATION

HAVE QUESTIONS?
Let us know how we can best assist you! Contact an 'ITSENCLOSURES expert' at 1-800-423-9911 -OR- send us an email: info@itsenclosures.com
https://itsenclosures.com/wp-content/uploads/2019/11/IS362626-NEMA-12-Printer-Enclosure-Engineered-Software-Products-ESP-IceStation-ITSENCLOSURES.jpg
412
640
Matt
https://itsenclosures.com/wp-content/uploads/2019/11/ITSENCLOSURES-CELEBRATING-35-YEARS-OF-EXCELLENCE.png
Matt
2019-11-27 11:52:08
2019-12-04 15:53:51
Engineered Software Products (ESP)