The Dairy Queen in Mt. Pleasant, Pa wanted to install outdoor digital signage to test the impact on sales.
COMPANY SYNOPSIS:
Who doesn't love a creamy, delicious DQ Blizzard Treat? According to DairyQueen.com, the first Dairy Queen opened in Joliet, Illinois in 1940. Today, "International Dairy Queen Inc., (IDQ) develops, licenses and services a system of more than 6,800 locations in the United States, Canada and more than 25 other countries. The Dairy Queen system offers a variety of treats and products including burgers, chicken strips, artisan sandwiches and the famous DQ soft-serve."
HOW DID DAIRY QUEEN FIND ITSENCLOSURES:
Judy Lynn-Craig, the President and Owner of Lynn Dairy Queens, Inc. and Dairy Queen of S.W. Pennsylvania (PA), Inc., and Joe Cooper, Creative Marketing Director for Lynn Dairy Queens, Inc., found the ITSENCLOSURES website while searching for outdoor digital menu boards on Google. The team was interested in outdoor digital marketing for DQ locations owned by Lynn Dairy Queens, Inc. Locations include Brownsville, Centerville, Connellsville, Uniontown, and Mount Pleasant. The 'Lynn Dairy Queens' collective has been in operation for over 65 years.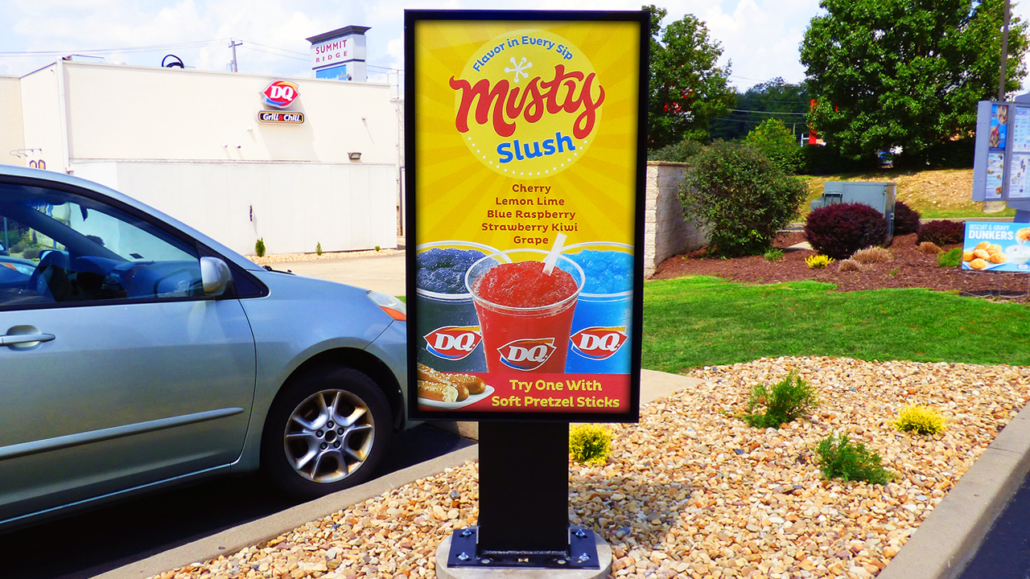 PROJECT:
Judy and Joe wished to install a pre-sell outdoor digital signage board at a drive-thru to test the impact to sales and product mix in comparison to a static pre-sell board, which the locations have had in place for many years.
"We are looking at possibly installing either a digital pre-sell board or a full outdoor digital signage solution. Five stores have breakfast, so it's getting hard to fit everything on the boards without taking up the parking lot," said Joe.  In addition, they also wanted the ability to change marketing messages and promotions on outdoor screens, especially the pre-sell board. The Mount Pleasant, PA location would be the first DQ restaurant in Southwestern PA with an all-weather, digital board. The main drive-thru menu board was also considered.
CHALLENGES:
Lynn Dairy Queens would have to remove the existing static signage and fresh heavy-duty bolts would need to be installed in the concrete. The customer also desired that the outdoor digital signage be bright enough to be seen in direct sunlight throughout the day. Furthermore, the installation of a one screen or two screen solution or both needed to be reviewed and discussed during the early stages.
SOLUTION:
After much consideration and a few in-person meet & greets to see what ITSENCLOSURES had to offer, Lynn Dairy Queens chose the VS-6 1×1 digital pre-sell board to replace their pre-existing static promotional sign. The robust solution includes a Samsung 55-inch (OH55F), 2,500 nit high-bright LCD monitor (in portrait orientation) encased in a mount/pole configuration with a rear all-weather enclosure for a media player and other necessary electronics. The signage encasement is marine grade aluminum with a polyester powder paint finish.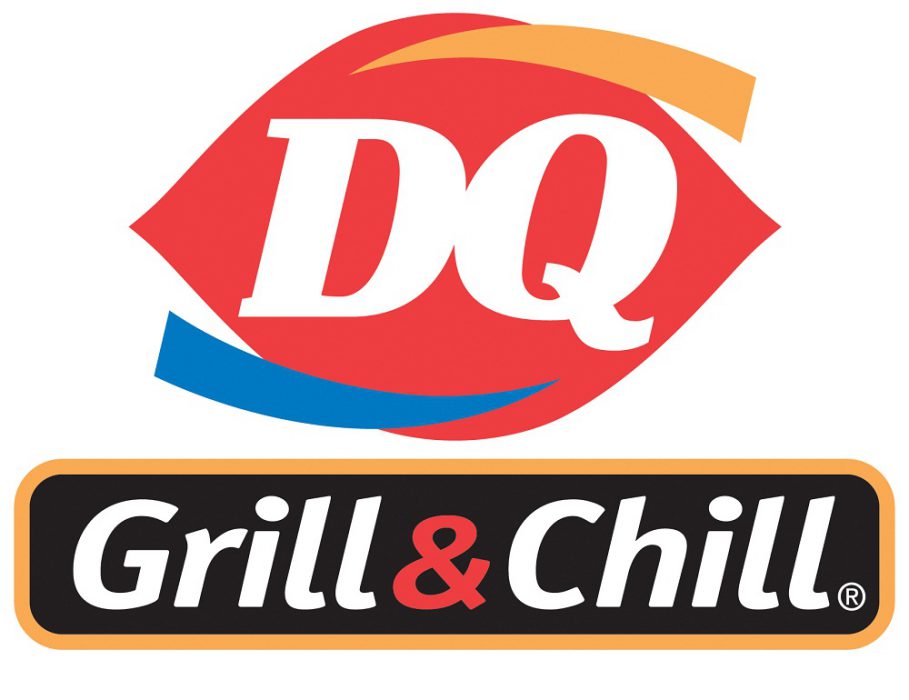 Promotions and LTOs (limited time offers) can be altered and updated throughout the day and/or scheduled for different dayparts. Joe created the digital content based off of promotional content provided by Dairy Queen.
Originally, the main menu was intended to be digital, but after further review, it was decided that the restaurant had far too many menu items to fit on two screens and the 2nd phase of the project was put on the back burner.
SUMMARY OF PROJECT:
Judy Lynn-Craig was impressed with the quality of the digital screen and was pleased with the installation, stating, "You were very cooperative in making this happen. We will continue to work with [the digital signage] to see how we can use it to boost our sales. Also, we will gather data and site photos to share with the team at American Dairy Queen, who is investigating a full outdoor digital signage solution to possibly offer to DQ restaurants across the U.S. system."
ADDITIONAL PRODUCT INFORMATION:
Have Questions? Let us know how we can best assist you!
Contact an 'ITSENCLOSURES expert' at 1-800-423-9911 -OR- send us an email: info@itsenclosures.com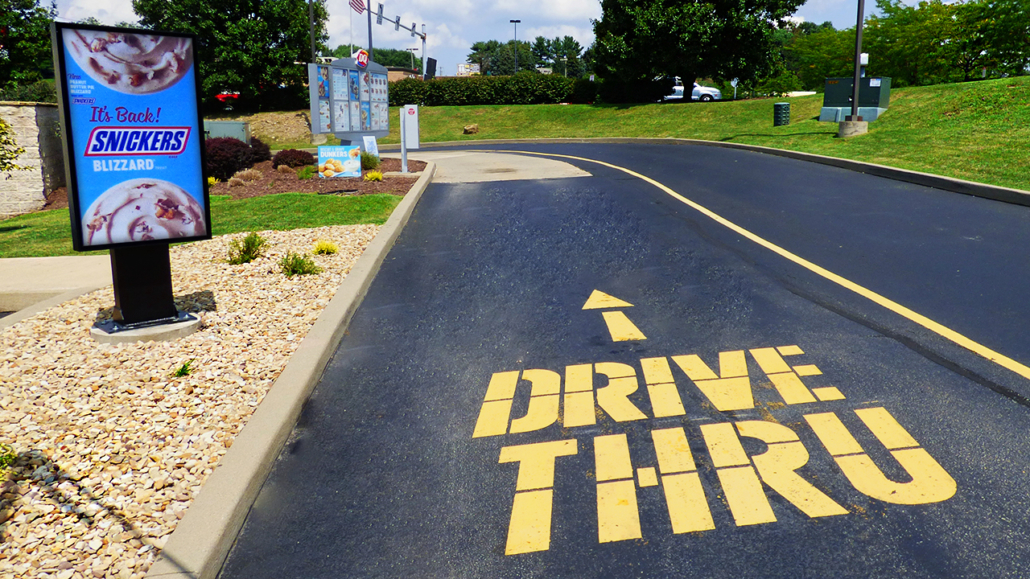 https://itsenclosures.com/wp-content/uploads/2019/12/dairy-queen-1x1-viewstation-lcd-digital-signage-itsenclosures.jpg
720
1280
Matt
https://itsenclosures.com/wp-content/uploads/2019/11/ITSENCLOSURES-CELEBRATING-35-YEARS-OF-EXCELLENCE.png
Matt
2019-12-17 15:03:10
2020-04-01 14:26:31
Dairy Queen - Outdoor Digital Signage